Merryn participates in The Price of War: Understanding Conflict Economics in a Volatile World
Merryn speaks alongside Catherine Howarth, Chief Executive of ShareAction and Georgia Stewart, CEO of Tumelo at an event presented in collaboration with the Financial Times and moderated by The Conduit's co-founder, Paul van Zyl
Merryn interviews Peter Hargreaves and Stephen Yiu of the Blue Whale Capital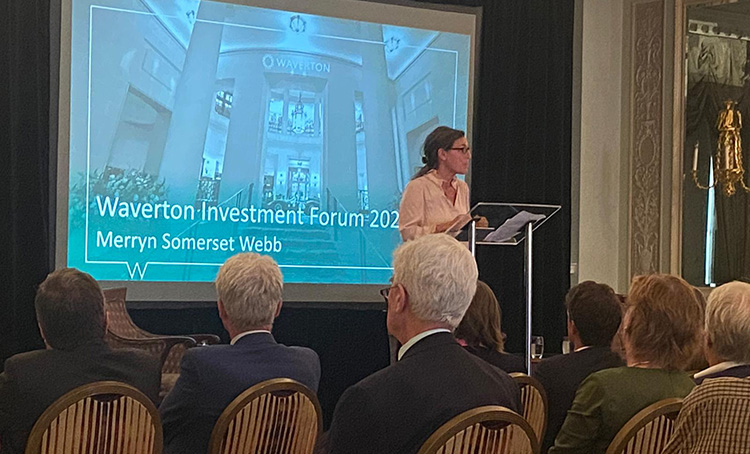 Merryn speaks at a conference for Waverton Asset Management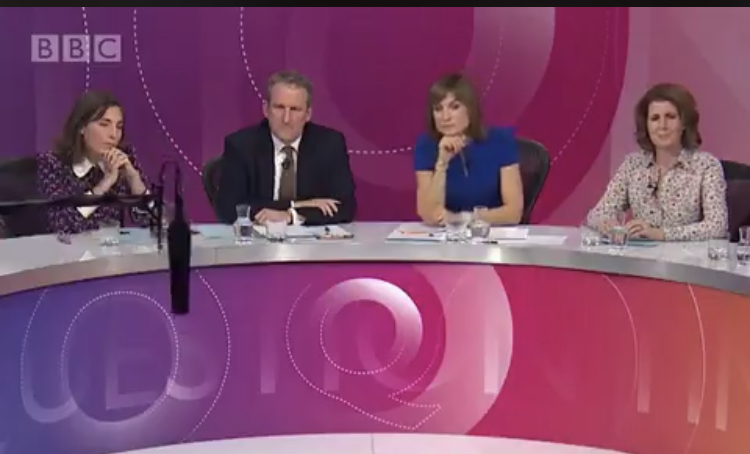 Merryn appears on Question Time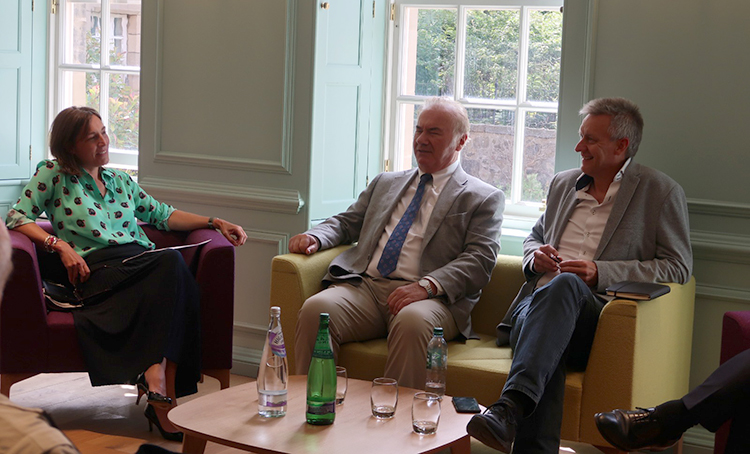 Merryn hosts her popular Edinburgh Festival show, The Butcher, The Brewer, The Baker.. and Merryn Somerset Webb
With interest rates low and tech innovation high global markets have been led by exciting growth stocks for years. Can that last? And if not what happens next. And what of bond markets? If interest rates rise is the old 60/40 portfolio dead – and if so what replaces bonds as ballast?
The rise of the retail investor and the return of shareholder democracy
During the lockdowns of 2020 and 2021 ordinary people rushed to invest. Will they stick with markets or abandon them as real life makes a comeback – and market returns falter? And if they do what does that mean for the future of public markets – and companies?
Public markets vs private markets
Why the former are worth protecting if we care about inequality and transparency
From diving bells to sneakers, Beanie Babies and NFTs
Women and finance/investing
Merryn Somerset Webb combines deep knowledge of investment with accessibility, with and an occasional swipe of the scalpel— she is incapable of writing a dull sentence. And she has an important message for the new generation of online investors: it's not about gambling but about long-term two-way relationships in which shareholders should exercise ownership by voting or telling fund managers how to vote on their behalf, and companies should respect shareholders' views. That way, capitalism would work better for everyone.
– Martin Vander Weyer, City Editor, The Spectator